Peter in Florence "Spring Edition"
Chamomile and Saffron, strictly made in Tuscany, characterize the first limited edition of Peter in Florence. Distilled using 11 botanicals, it features characteristic floral notes of chamomile, iris and rosemary. An infusion of saffron is added to the distillate, giving the gin a pleasant bright yellow color. Peter in Florence "Saffron Infused Gin" features strong floral notes that hymn the scent of Tuscan springtime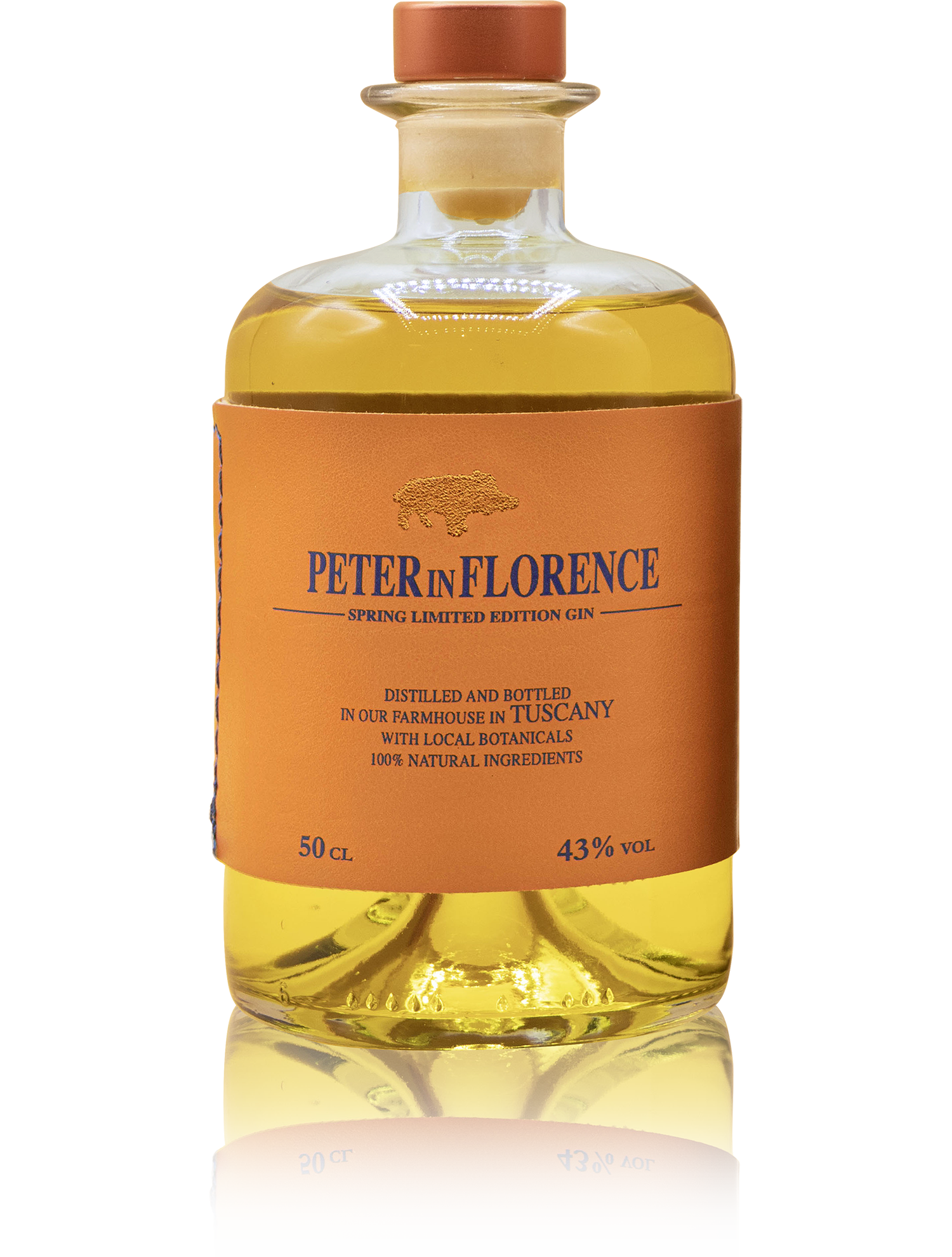 Saffron Pistils
Rosemary Flowers
Tasting Notes
Nose
The nose has soft notes of chamomile and saffron, definite juniper and a harmony of the 11 botanicals. Balsamic, sweet and camphorated notes of juniper are perceived.
Palate
Fullness and roundness, with floral accents, citrus freshness, sweet and spicy from saffron.
FINAL
Long, spicy finish.