Peter in the Navy
"PETER IN THE NAVY" is a Navy Strength Gin.
The Royal Navy designated as "Navy strength" the Gin that passed this empirical test: if the gunpowder remained flammable even after being immersed in the Gin, then the distillate could be safely transported aboard Royal Navy warships. Navy measurement continued until the 1890s and still indicates a distillate with an alcohol content above 57 percent.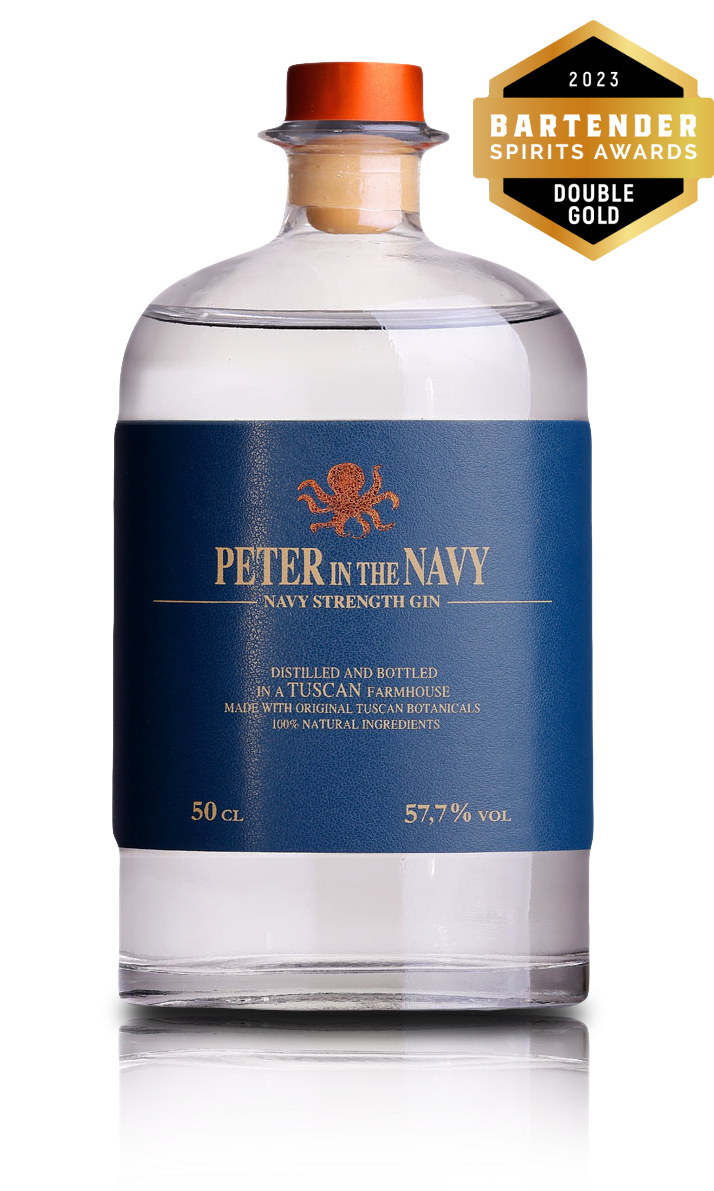 Tasting
Notes
Nose
On the nose, it has definite notes of juniper and a very intense harmony of the 9 botanicals, more intense than Peter In Florence. The balsamic, sweet and camphorated parts of the juniper are more noticeable.
Palate
It is a mix of aromatic explosion, although its alcohol content is very high it is not perceived in the mouth given its delicacy.
FINAL
Its "aftertaste" is very long and delicate.
Garnish
Lemon peel, rosemary or juniper berries.