It is common knowledge to those in the industry that the best juniper berries in the world come from Tuscany, as does the iris root, which is also used to make gin. When Patrick Hoffer, a British gin-loving entrepreneur living in Florence, discovered this, he decided to open a gin distillery.
Thus, in 2017, a new gin was born: "Peter in Florence." The name is a tribute to Mr. Hoffer's father "Peter," also a gin enthusiast, an Englishman who came to Italy after the war and fell in love with Tuscany and its local products.
When Patrick was only 3 months old, he decided to buy a mill between Siena and Florence and move with his family to the Chianti hills. Patrick inherited from his father Peter a love and passion for gin, and for gin and tonic in the evening, a tradition he has carried on for years.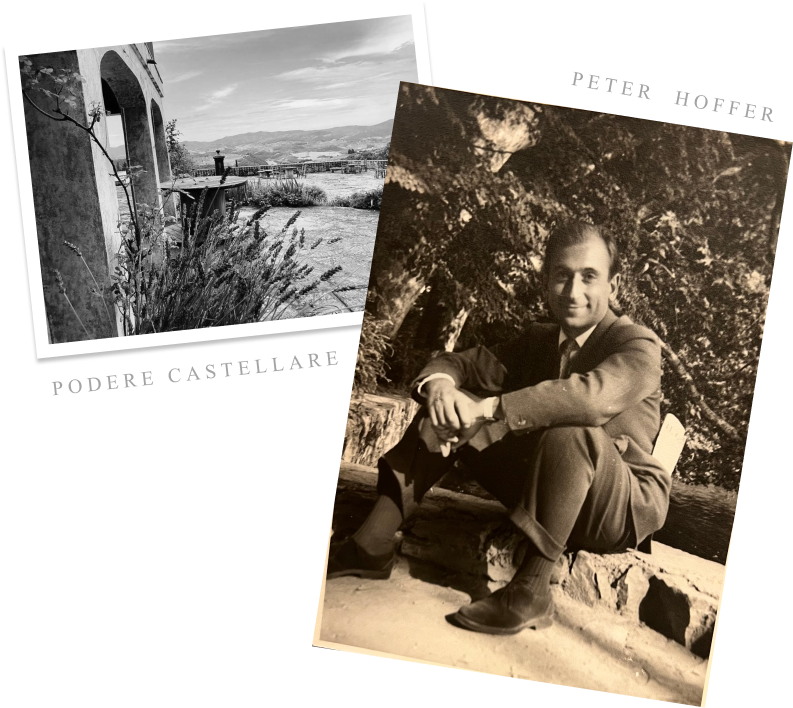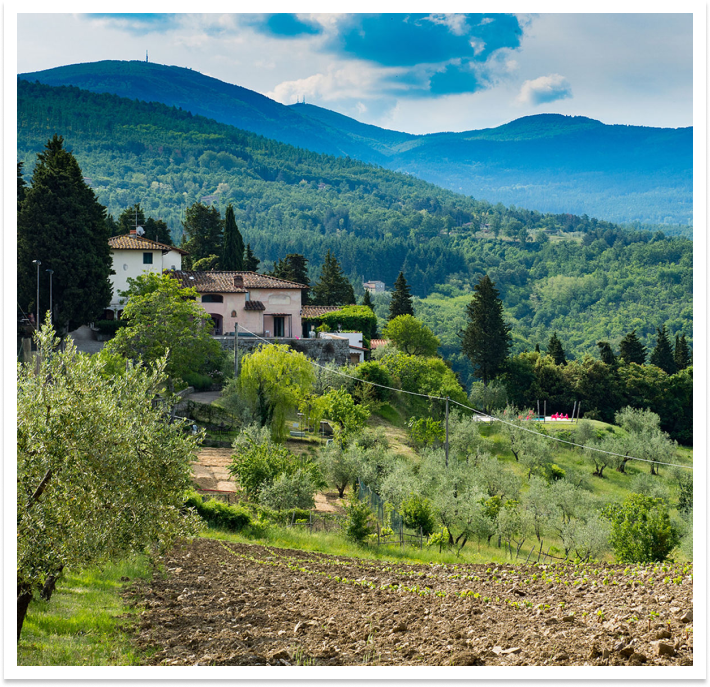 Podere Castellare
Podere Castellare di Pelago, owned by Patrizio Pandolfi, Mr. Hoffer's longtime friend and partner in this venture, was chosen as the perfect place to build this exclusive distillery. The estate is where Patrizio Pandolfi grew up with his family, now transformed into an Eco-resort located in the Florentine hills, where the best botanicals for flavoring gin grow. Podere Castellare was built in the 12th-13th centuries, but Patrizio's parents bought it in the 1950s. Slowly, they transformed the 35 hectares into a successful farm and, to this day, grow some of the main ingredients of gin, including juniper berries and iris. Later, the farm became an Eco-resort and, in those same cellars where the wine was once made, the production workshop is now located, often open for guided tours. Patrick Hoffer and Patrizio Pandolfi have thus managed to breathe new life into the farm and a tradition that was slowly disappearing.