Peter in Florence

the gin of elegance
PETER IN FLORENCE is a London Dry Gin made entirely in Tuscany thanks to the use of the first carterhead still found in Italy, faithfully reproduced following the original 1831 design. The result is an elegant blend of 14 botanicals, with particular emphasis on the Iris flower, a symbol of the city of Florence since the 9th century that has always been synonymous with elegance and purity, and juniper, a plant characteristic of the Florentine hills.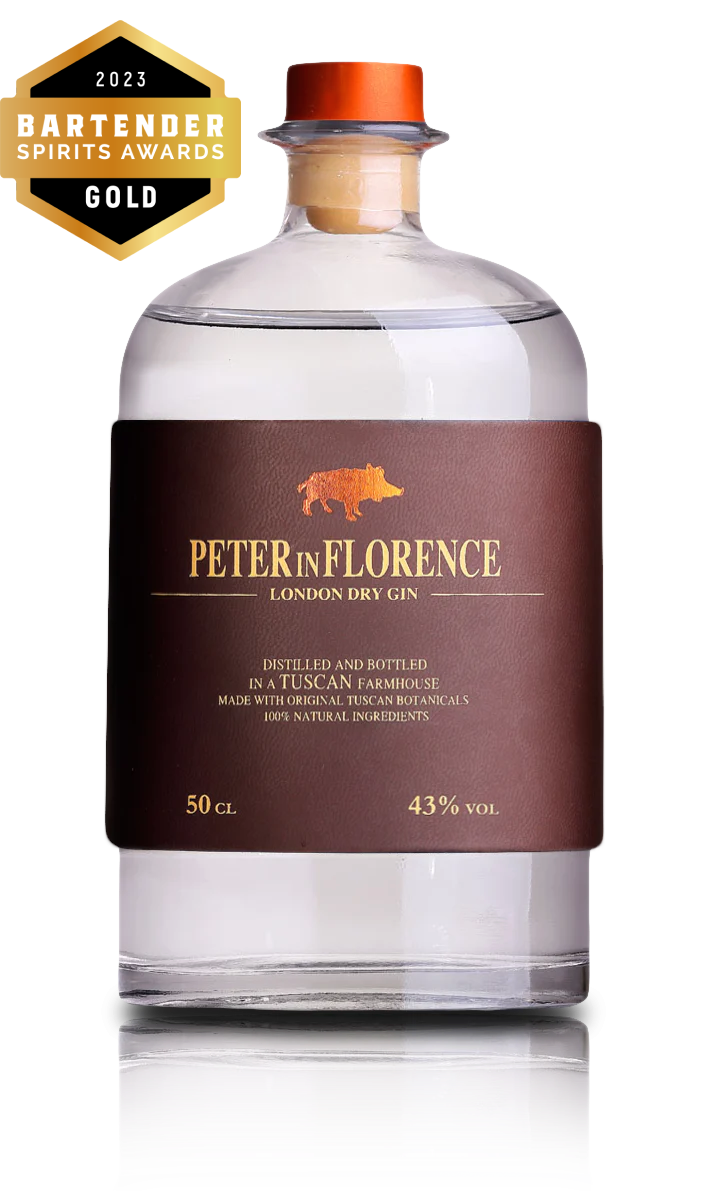 Tasting
Notes
Nose
On the nose, we are immediately struck by its heady scent that immediately takes us back to Tuscany, characterized by its engaging floral side, colored by petals of iris, rosemary, lavender and cardamom, refreshed at times by its round citrus notes of coriander, bergamot and lemon. All accompanied from start to finish by the distinctive juniper.
Palate
On the palate, its low alcohol perception does not highlight its 43% alcohol volume at all, thus bringing out its main characteristics dictated by the round notes of juniper at the entrance and the floral ones in the second part, with iris root leading the way. The whole is refreshed by the citrus parts of bergamot and lemon nicely nuanced by grains of paradise and cassia.
FINAL
Its "aftertaste" is very long and heady, with a return of juniper that invites another taste!
Garnish
Lemon peel, rosemary or juniper berries.